How To Care For Colorful Human Hair Wig In Summer
As the weather gets hotter, colorful wigs that are more suitable for summer are also gaining popularity. All women who are looking for a unique personality and want to change their style will consider wearing colorful wigs for their summer vacations to create their own one-of-a-kind self.


With proper care, you can make your dyed human hair wig look shiny and vibrant.In order to keep the queens' wigs in good condition and longevity, Ashimary Hair will provide some tips on how to care for and wash dyed wigs in this blog. 
5 Tips to Help Keep Dyed Wigs Beautiful
1. After removing the wig, put it on the wig stand or model head. Some suitable human hair care oils can be applied to the hair, which will help maintain the shape of the wig and prevent tangles.

2. 613 hair is not as bouncy as natural colors, so please do not comb colored wigs when your hair is damp. Wear a shower cap when you need to shower to keep the wig from getting wet, as this can cause some of the color to fade. Alternatively, pull your hair into a loose bun or ponytail to keep it from getting wet.

3. Remember to comb the dyed wig with a wide-toothed comb in daily life, which can reduce the knot of dyed hair and keep it smooth. And remember to heat your hair as little as possible. Because dyed wigs are more prone to damage, try to avoid using a hairdryer, curling iron, or straightener on a regular basis. It is recommended to air dry the wig naturally. If you're using a heat conditioner, use a heat-resistant styling product after your color-protecting shampoo and conditioner. If you have to blow dry a dyed wig, keep it at the lowest temperature. If your hair dryer has a cool setting, use that instead.

4. Regularly take care of dyed hair. In the intervening days, regular care can be a great way to take care of your dyed hair, keep it looking shinier and prolong its lifespan. Use a color-safe dry shampoo on color-treated wigs You can flip your hair over and spray the dry shampoo at the roots to absorb oil. Note that each hair color has its own suitable conditioner. Don't use the wrong product to protect your hair and cause permanent damage to dyed hair.

5. Avoid using hot water, salt water, and chlorine, so as not to damage the dyed hair and affect the health of the dyed hair. When shampooing first, stick to lukewarm or cool water temperatures. Hot water removes color faster because it opens up the surface of the beam, allowing the dye molecules to escape. Secondly, be sure to use color-protecting shampoo on colored wigs. Using a quality shampoo can help your color last longer and help keep your hair healthy after processing. Lastly, avoid sulfates, which remove color from your hair, and salts that take away moisture, which is one of the main causes of color fading. So look for sulfate-free shampoos.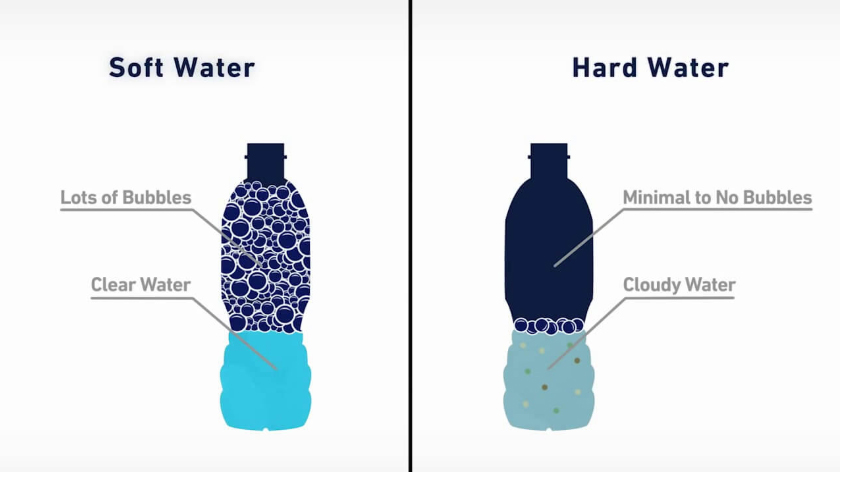 How to wash dyed wigs?
1. Comb your hair
Gently comb through your hair with a wide-toothed comb or your fingers. It is recommended to start at the ends of the hair and work your way up, so that the brushing will be smoother and reduce knots and damage to the hair.

2. Wash the wig
Be sure to use a color-protecting shampoo when washing colored human hair wigs. Using a quality shampoo can help your color last longer and help keep your hair healthy after processing. It is recommended to choose the soft water of the washing machine for cleaning. Soak the wig in water for about 15 minutes first. Once the hair is completely wet, apply the shampoo to the hair with your hands and rinse slowly, avoiding vigorous rubbing and then rinse the shampoo with cold water.

3. Hair care
Gently press hair with a towel to squeeze out moisture, then apply conditioner for colored hair. You need to use a color conditioner. Conditioners with oils like Tahitian monoi and Ojon nut can help fight fading and create a protective barrier on color-treated tresses. Gently run your fingers through the tress without letting the conditioner touch the roots of the dyed hair. After about one to five minutes, rinse off the conditioner with water.

4. Dry the wig
After washing, wrap your hair in a towel to absorb the moisture, then set the wig on a rack to air dry. If you are in a hurry to wear it, you can blow dry the colored wig at a temperature that is not too high.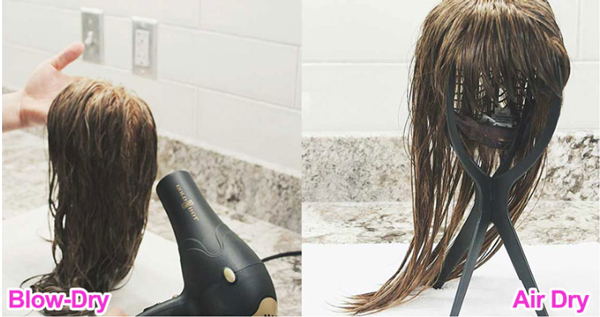 Where to Buy Quality Human Hair Color Wigs?
Ashimary Hair uses Real 100% 12A Virgin Human Hair from One Donor to create wigs.Can make 613 hair, colored wigs, highlight hair, human hair wigs can reduce the shedding and tangles of colored hair, keep elasticity and shine.
Blonde Skunk Stripe with Colored Hair 13*4 Lace Frontal Wig
That's all we have for today, if you follow the above tips to care and wash your wig carefully, your color wig can always stay in good shape and last longer.
---