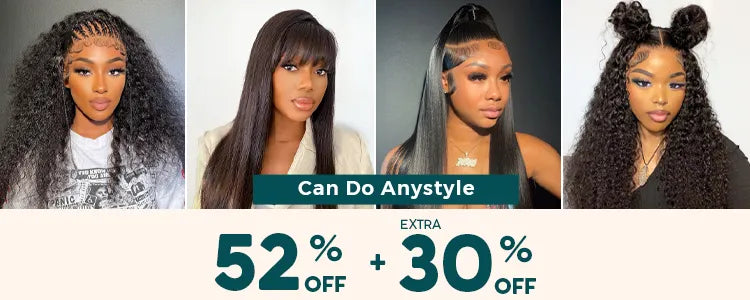 9 products
---
Ashimaryhair's 13x6 Full Lace Wig extends 13 inches from ear to ear and 6 inches back from your hairline, which is one of the most realistic wig types on the market. Human Hair Full Lace wigs is the perfect choice for women with varied styles and a desire for comfort, including human hair HD full lace wigs and 13x6 full lace frontal transparent wigs, are designed to provide you with a flawless and natural look. These full lace wigs are available in a variety of textures and colors.
1.- What is a 13x6 Glueless Full Lace Wig?
-13x6 Glueless Full Lace Wig is a type of wig that features a 13x6-inch lace area and does not require the use of glue for attachment. It is secured using adjustable straps and combs inside the cap. Wear a 13x6 glueless full lace wig like the one that naturally grows on your head.
2.-Ashimaryhair's Human Hair Full Lace Wig is Different From Others 13x6 Lace Front Wig?
-13x6 Full Lace Wigs Human Hair have a larger lace area and can do more styling. Others 13x6 lace front wig only uses lace around the forehead and hairline, while thicker materials such as thin leather or woven lace front wig are used around the ear hairline and other parts.
3.- Why Choose 13x6 Full Lace Wig?
Natural Hairline
Variable Hairstyles
Comfortable Air Permeability
Affordable13x6 Full Lace Wig
Larger Lace Area For Parting
Thinner Soft Transparent Hd Lace
100% Virgin Hair From One Donor
Summer is coming, and you want to have a light, breathable and versatile wig? Choose Ashimaryhair's lace wigs for extra comfort and breathability in summer! If you want a out-of-the-box wig, you might want to consider Ready To Wear & Go Glueless Wigs!
---